How manís best friend can help him evict his nastiest bedmate
Action's Bed Bug Control Experts and Bed Bug Dogs have been featured in: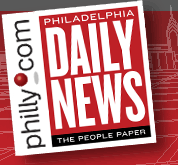 AS SEEN ON TV!
BED BUG MATTRESS, BOX SPRING and PILLOW ENCASEMENTS
Philadelphia Bed Bug Dogs are used to detect Bed Bug Infestations.
1-800-920-0906
Have a Bed Bug Question?
Get the Answer by Emailing:
info@actionpestcontrol.com